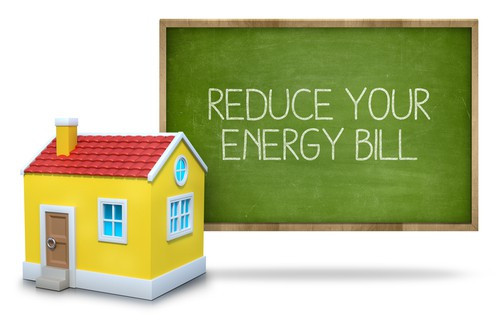 There are many ways for you to lower the cost of your energy consumption over a yearly basis.
1.


Ensure that you fix your tariff, this could save you up to £302 - There are always price increases, so the best way to save money or prevent you spending more money than needed, look for a deal that is going to save you money - whether that be £50 or £300. It may not seem a lot at the time of saving, but in the long-run it will save you more, because your price will be fixed, and it won't rise for the duration of the contract.
2.
Stop paying by cash or cheque - You can create some serious savings just by changing the way that you pay your energy bills. Most energy suppliers have better deals for the customers who receive online billing (you usually receive a discount for 'going paperless' which is different with each supplier as to how much discount you receive) If you have a computer, then take advantage.
You can also receive a dual-fuel discount if you switch your gas and electricity to the same supplier.
Paying by cash or cheque is an expensive way of paying your energy bills - you should only use this method if you really have to. If you pay via direct debit, you can receive a huge discount, and this varies from supplier to supplier.
4.
Wrap up - The average household has their heating on all day at 20 degrees centrigrade, if you turn this down by 1 degree, this saves you £60 per year off your energy bill. If the house is well insulated, you shouldn't notice too much of a difference.
With regards to water, if it seems piping hot, then the thermostat is probably set too high. Turn it down to 60c or 140f.
Use the timer, so that the heating is off throughout the day.
5.
Keep your curtains closed - don't let the heat slip through the cracks. Draw the curtains and keep blinds closed throughout the evening, especially in the rooms that aren't necessarily being used. Use draught-blockers for the doors to stop any breeze getting through.
When using your washing machine, wash at 30 degrees or use the quick wash option, if your washing machine has one.
A dripping tap wastes enough hot water to fill 69 baths a year. Tighten it with a spanner or ask a friend or plumber. Running a bath also uses up to 100 litres of water. Showering instead, uses much less - rarely more than 35 litres - saves £18.00 per year.
Only boil as much water as you need from the kettle - make sure it covers the minimum amount. A good idea is to measure how many cups of tea you want to make - this can save£7 per year on its own.
When boiling vegetables, place a lid on the saucepan, and turn the heat down, this uses less energy.
6.
Remember to claim your benefits - In 2017 the Government paid out £2.7 billion in winter fuel benefits to more than 12 million people. The winter fuel payment is an annual, tax-free benefit paid to people over the age of 61. Irrespective of how much they earn. The amount received is between £200 and £300, depending on your age and circumstances. For example, people aged between 61 and 70 can claim up to £200. Those aged over 80 can claim the full £300. However, if you live with a partner who also qualifies, you will only get part of the benefit. The age for this benefit is rising, at the moment the minimum age is currently 61.
A separate benefit, the cold weather payment, is paid in the event of an extremely cold period. If the temperature falls below zero degrees between November and March, you will receive an extra £25.
These payments are paid automatically to people who are eligible.
7.
Read your meter regularly - avoid estimated bills, as it means that your supplier is guessing how much energy you use in the year and average it out. You could then be paying much more than you need.
Check your meter once every three months, and record it online or call your supplier. If you are heavily in credit, you can ask for your money back.
If your supplier kicks up a fuss, quote 'condition 27 of the Gas Supply Licence' - this states that the credit must be refunded back.
8.
Replace your boiler - getting rid of the old boiler you may have had for many years, will cut costs drastically long-term.
According to the Energy Saving Trust, a boiler swallows 79% of your total fuel usage.
Changing your boiler to a more efficient one, can cut bills down by as much as £240 per year. However, you will have to splash out to see these benefits.
Get quotes from around, do not just have your energy provider fit one, as it can be substantially cheaper going to an independent plumber. Vaillant, Worcester or Baxi boilers can cost you anywhere from £600 to more than £2000 - having a plumber fit them can cost another £600.
Due to the initial cost, it would likely take 10.5 years to break even. So this is only really beneficial for bigger families and not so ideal for pensioners.
9.
Buy cling film - double-glazing your windows can save you up to £165 per year. But the cost can also put people off. It can cost from around £350 per small bedroom window, which can then mean an entire room can range in the thousands.
A really useful alternative would be to use a cling-film that you can buy from DIY stores, such as 'double-glazing film' or 'stretch wrap' - these costs around £7.19 for 6 square meters, from Homebase, and you fix them to the window with a hairdryer.